Dr Frank - Head and Body Shape Combiner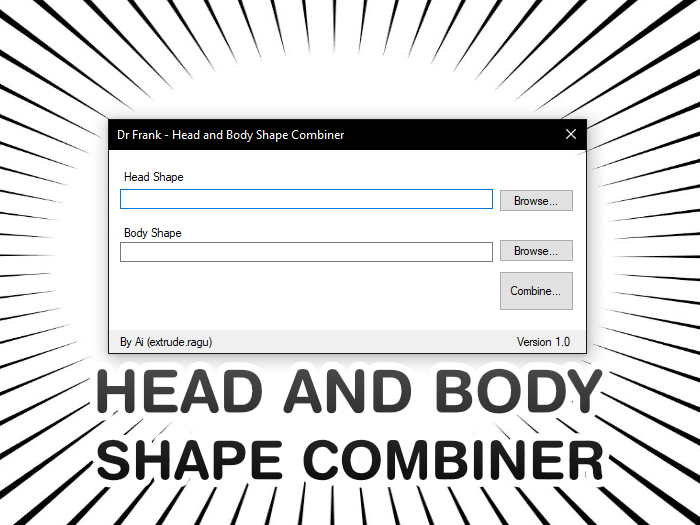 In SecondLife, mesh heads and mesh bodies are usually sold separately and come with their own shapes designed to make the product look good.
The trouble is that we can only wear one shape, so our head shape will replace our bodies shape, or our bodies shape will replace our head. Transferring all the sliders from one shape to another is a tedious task.
Dr Frank is an Utility to Combine Head and Body Shapes from SecondLife.
Usage
Step 1 / 3 - Export Head and Body Shapes
Enable the developer menu:-
Firestorm: Avatar > Preferences > Advanced > Show Developer Menu
SecondLife: Me > Preferences > Advanced > Show Develop Menu
Export each shape:
a.  Wear the shape
b.  Export it to XML: Go to Developer >  Avatar > Character Tests > Appearance to XML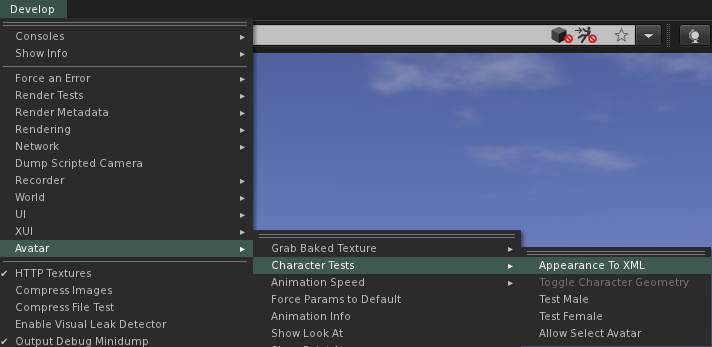 Step 2 / 3 - Combine in Dr Frank
Download and run the latest version of Dr. Frank from the link included
(On the page, click where it says 'Download here')
Browse for the head and body shapes you exported.
Click 'Combine' and save the combined shape when prompted.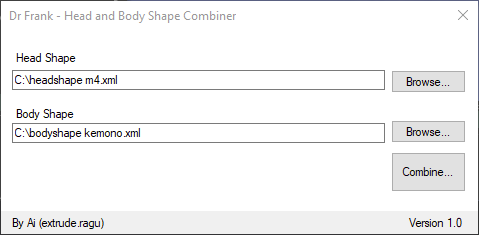 Step 3 / 3 - Import new shape
In SecondLife, Create a new Shape in your Inventory
Wear the Shape and Right click > Edit it
Click Import in the Edit Dialog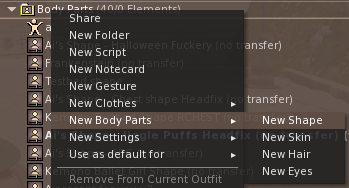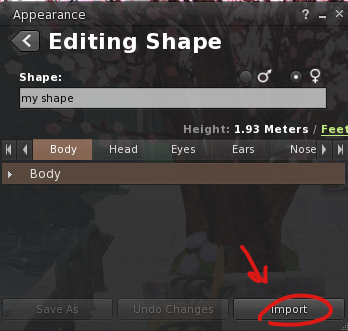 That's it, you're done! Don't forget to Save!
Notice / Disclaimer
ℹ️
Notice
Dr Frank is in no way affiliated with SecondLife, Linden Lab or OpenSim. It is third party software
Disclaimer
THE SOFTWARE IS PROVIDED "AS IS", WITHOUT WARRANTY OF ANY KIND, EXPRESS OR IMPLIED, INCLUDING BUT NOT LIMITED TO THE WARRANTIES OF MERCHANTABILITY, FITNESS FOR A PARTICULAR PURPOSE AND NONINFRINGEMENT. IN NO EVENT SHALL THE AUTHORS OR COPYRIGHT HOLDERS BE LIABLE FOR ANY CLAIM, DAMAGES OR OTHER LIABILITY, WHETHER IN AN ACTION OF CONTRACT, TORT OR OTHERWISE, ARISING FROM, OUT OF OR IN CONNECTION WITH THE SOFTWARE OR THE USE OR OTHER DEALINGS IN THE SOFTWARE.
Download
Dr Frank can be downloaded from my GitLab Repository below

Dr Frank is Open Source. You are welcome to view and download the Source Code from my GitLab page (The Repository tab)